Dental Guards & Appliances in Kitchener, ON
Dental Appliances Near You
At Kitchener Dental, we aim to protect your teeth from unexpected harm with reliable dental appliances. Sleep-related conditions and high-impact sports are leading causes of tooth injuries, so be sure to get fitted for a custom night guard or sports mouth guard at your next visit to our Kitchener dental clinic!
Many patients come to our dental clinic complaining of tooth sensitivity and jaw pain, which can be caused by grinding your teeth and clenching your jaw in your sleep. Untreated grinding can quickly break down the tooth's surface, while clenching strains the jaw and causes pain and tension. A custom-fitted night guard can provide immediate relief and long-term protection for the teeth, mouth, and jaw.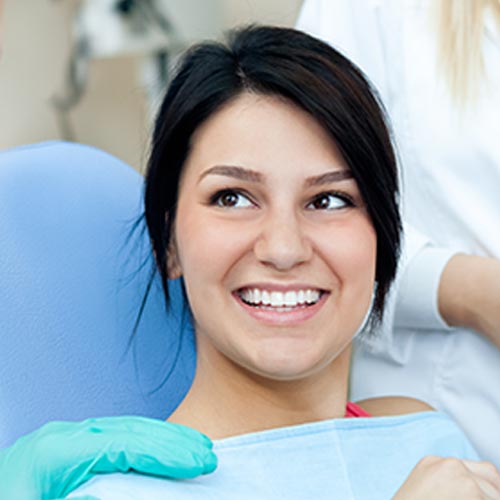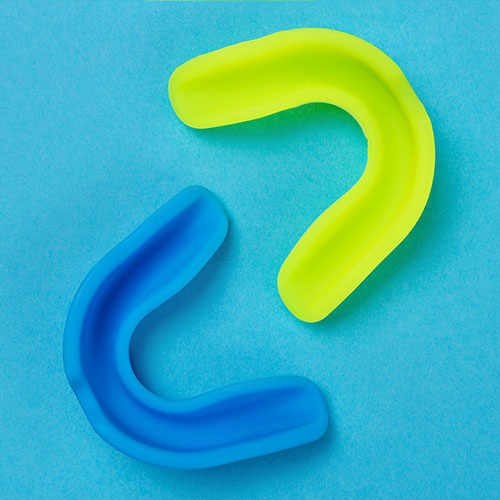 Sports mouth guards are an essential piece of protective equipment for athletes in many different sports. We love that you give it your all on the playing field, but sports-related tooth, mouth, head, and neck injuries are unpredictable and can happen at any time. Protect your smile and avoid costly damage with a custom-fitted mouth guard so you can celebrate your next big win with a gold-medal grin.
When Was Your Last Visit?
Take Care Of Your Oral Health & Book Your Dental Hygiene Appointment Today
If you are looking for a dentist with convenient hours and a high commitment to care, book your next visit with us today!